SCARP's alumni network is a powerful benefit of your UBC education.
Planning is defined by the partnerships you forge and the networks you keep. Throughout your professional life you won't just fondly remember your time at SCARP: you'll have a community hub of peer experts and partners, and the resources you'll always find here.
SCARP's graduates represent a vital global network of alumni. Many have remained in British Columbia and are well connected to local planning issues and debates, while others have enriched SCARP's extended community with a myriad of experience from the contexts across the world in which they work and live.
Alumni resources
Need a Planner on your team?
Do you need an entry-level professional in the planning world, or know of a great opportunity for the next generation of planners?
Advise us of job openings by contacting communications@scarp.ubc.ca and we'll add it to our students' career opportunities list!
Hire a student intern for your organization or project!
Get involved
Mentor the next generation of planners
Volunteer as a mentor with SCARP's Mentoring Program and share your knowledge and experience with students who are defining their career path, expanding their professional network and developing important professional skills.
As a mentor you will be matched with a first-year and second-year Master of Community and Regional Planning (MCRP) student in a discipline or interest similar to your own, advising, networking, and taking them informally under your wing. This is a great opportunity to find a future planner in your professional network.
More volunteer opportunities for alumni from UBC Applied Science
Tell us a story about your life as a planner!
Our students are inspired by the journeys of those that came before them. Reach out to tell us your story as a professional planner! What special change have you initiated in the community? How have you challenged or transformed the planning profession? What exciting projects do you have underway?
We might like to highlight your story as part of our own news cycle, so reach out at communications@scarp.ubc.ca!
Stay Connected
SCARP alumni benefit from staying connected with another and with the School. Here's how:
A LinkedIn group just for SCARP alumni now provides you a way to establish and reaffirm networking relationships, share wisdom and news about the planning field, and stay updated about what resources and opportunities exist to benefit you, all while reconnecting with colleagues you made at SCARP. These resources are shared laterally too, so if you have a need for a fellow planner or a professional opinion, you can be the first stepping stone into a greater world for a new planner.
Of course, the LinkedIn group is only the beginning of how SCARP alumni stick together! And, since students are welcome as well, this is truly an opportunity to benefit from planning wisdom and new ideas.
Give us an update!
Update your contact information, and stay connected with the School community and other alumni!
You can tell us what you're up to! The community loves hearing how our graduates are doing. Be an inspiration to those who come after!
Some other benefits as a UBC, APSC, and SCARP Alumni
Sign up for APSC's Alumni newsletter
Alumni spotlight
Planning for gender equity in housing
Jimin Park, graduated 2021 (MCRP)
passionate about transit and active modes of transportation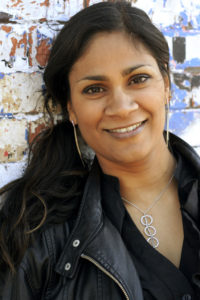 Ren Thomas, graduated 2007 (MAP) & 2011 (PhD)
Ren Thomas' story
Dr. Ren Thomas is a proud alumna of the SCARP MA (2007) and PhD (2011) programs, and is a Registered Professional Planner who has served on the Canadian Institute of Planners Board of Directors (2020-2023).
Since graduating from SCARP, she's:
Conducted research on affordable housing and transportation through nationally funded research grants (e.g. SSHRC, K-2), and as a consultant for clients such as Phoenix Youth Programs, Autism Nova Scotia, and Federation of Canadian Municipalities
Worked as a Founding Fellow of the MacEachen Institute of Public Policy and Governance at Dalhousie University, where she is she is an Associate Professor at the School of Planning
Co-chaired the Nova Scotia Affordable Housing Commission (2020-2021) with the Deputy Minister of Housing and Infrastructure
Here Ren's legacy thrives in her published books: she edited Planning Canada: A Case Study Approach (Oxford University Press, 2016), a foundational book on planning by various contributing authors, including SCARP faculty. This invaluable compendium is for grad students, undergrad students, and laypeople interested in what planning is, and won the Canadian Institute of Planners Award of Merit for Planning Publications. She also wrote Transit-Oriented Development: Learning from International Case Studies (Palgrave MacMillan, 2021).
In her words:
"Planning policy reflects who we aspire to be as cities, regions, and communities—which is why it is so critical that it is informed by equity considerations and the public interest."

"I have now had the pleasure of visiting planning departments in Canada, the US, and Europe. SCARP is unique: the school attracts students interested in social and environmental issues, engaged in their communities, and committed to making SCARP a great place to work and learn. The collaborative effort seen in events like the student-run Symposia is rare, as is the social and supportive environment. SCARP supported me in many ways, including an entrance scholarship and the Amacon Beasley Student Award for Excellence in Planning, and in providing a uniquely social and collaborative work environment. It is a testament to the faculty and students that such a school exists, thrives, and contributes to the discipline of planning in the Vancouver region and beyond."
Dr. Thomas was recently featured on CBC's Fifth Estate on Canada's rental crisis.
SCARP Rising Stars
UBC's Faculty of Applied Science recognize Rising Stars, people who are passionate about their chosen field — architecture, landscape architecture, community and regional planning, engineering, and nursing — and those that inspire others by making meaningful contributions to the betterment of society. Here are SCARP's Rising Stars:
| | | |
| --- | --- | --- |
| | | "Urban planning is more about people than the built environment" |
| | Zsuzsi Fodor | "I will make a difference by bringing together diverse groups of people who do not necessarily have the same views to collaboratively solve complex dilemmas as well as to share and understand each other's stories; by working with youth; by being an ally for those who wish to have my solidarity; by listening; and by sharing food." |
| | | "Planning for gender equity in housing" |
| | Fausto Inomata | |
| | Ryanne James | |
| | | "Where I once felt lost trying to participate when at Canadian Olympic Committee and their Athletes' Commission meetings, I am finding my planning lens brings a different perspective that is important to express." |
| | Kai Okazaki | |
| | | "Planner passionate about transit and active modes of transportation" |
| | | "I have learned to believe in my own self-worth, to speak my truth and support those who are doing important and challenging frontline work in, and for, Indigenous communities." |
| | Jen Roberton | |
| | | "I hope to contribute to building engaged, resilient communities, where folks feel heard and connected to each other." |
SCARP faculty as alumni success stories
We're proud to say that many SCARP graduates returned to teach here!