SCARP's Master of Community and Regional Planning trains you to transform knowledge into action and to plan in partnership, actualising comprehensive planning theory to support the well-being of communities, improving built and natural environments, and planning for transformational change. 
While still a student, you'll be given real-world problems in the community to plan and solve in partnership with organisations in consulting relationships. You'll be honing your skills, building your professional identity, and forging your first professional network all at the same time.
Our curriculum addresses the biggest challenges facing the world today, including climate change, systemic injustice, decolonizing professional planning, and healing Indigenous partnerships.
Graduates of this internationally accredited program are recognised and sought out by organisations that protect and improve communities, from city halls to transportation authorities to social justice organisations. As MCRP is the only master's degree in Planning accredited in both Canada and the United States, graduates are qualified to work as planners in Canada, the U.S., and any other country that recognizes Canadian and American planning accreditation. More about MCRP's accredited status
Areas of impact and expertise
Environment and climate change
Severe impacts of climate change are already being felt even in the Metro Vancouver region, including street flooding, hotter and drier summers, and wildfire smoke, and are projected to get stronger. Beyond energy efficiency and ecological harm reduction, sustainable communities are ecosystems of harmony between developing and nature. We work to prevent impacts of climate change, while working to heal what's already in crisis.
Housing equity
Working towards socio-economic equality helps people access housing, employment, health, education, energy, transportation and everything you access from mobility, and even food. Learn how access to good housing can address equality crises everywhere. 
Hazard resilience and disaster planning
Planning addresses how a region and its community can build resilience to risk and disaster in cities, coasts, marine transportation, and beyond. At SCARP disaster planning bridges engineering, natural sciences, and social sciences to understand risk, response, recovery, and the impact of natural disasters on communities. Learn how each population and each community is disproportionately affected by disasters and disaster response, and how well-planned infrastructure and disaster response can heal these divides.  
Indigenous Community Planning
ICP trains a new generation of planners to break with colonial tradition in respectful partnership with Indigenous communities, centered on their priorities. SCARP's ICP program, MCRP's only formal concentration, immersively teaches a blend of Indigenous Knowledge and Indigenous Planning with contemporary planning methods.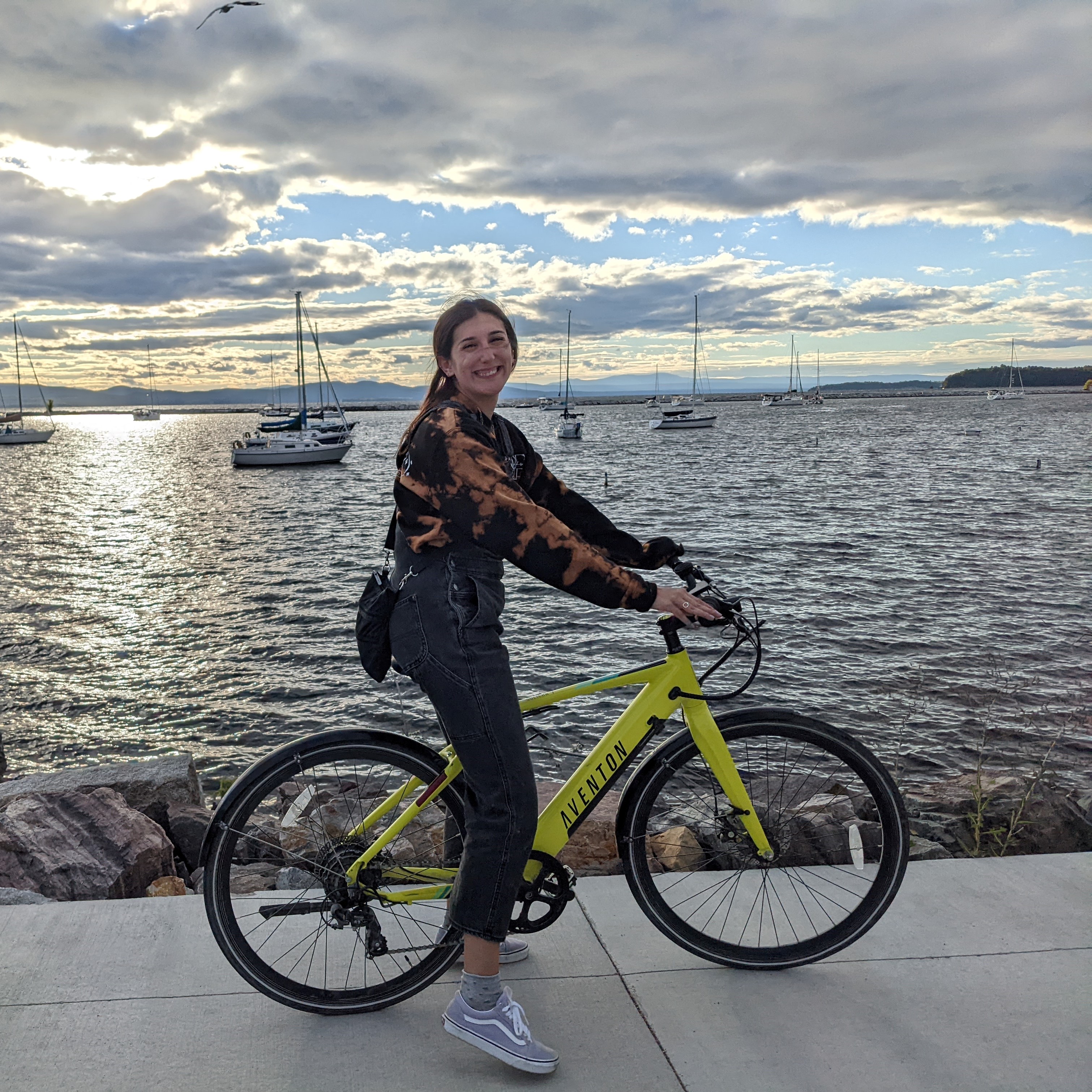 Transport access
Decisions regarding the shape of our communities and its supporting transportation infrastructure, services, information, policies, and oversight can help enable the 'good' cities we strive for. Transportation planning has decisive ramifications for not just the overall productivity of a region, but affordability, socioeconomic self-determination, housing, climate, and land rights.
Urban studies
Urban Studies furthers understanding of the forces that shape cities and how to redirect those forces. Urbanization has shaped and continues to shape the processes of social and environmental change. Explore how urban processes change societies and shape human relationships to each other and nature, how cities interrelate to each other through flow of people commodities money and ideas, and how tomorrow's cities lead to more sustainability and equity.
Each challenge met by planners
has elements of all the above sub-fields.
Every community or regional crisis affects marginalised peoples first and foremost,
and therefore every plan begins and ends with how to include everyone in that plan and in its rewards.
Careers in planning
Likewise, graduates from MCRP work in a wide range of successful and influential careers, from international organizations to local non-profits, from public to private, and including federal, provincial and municipal governments. With a 95% post-graduation planning-employment rate, SCARP's MCRP program not only has something to teach experts from any number of fields, and opens doors for you across all kinds of sectors. 
Here's a Where Are They Now of some recent graduates:
Image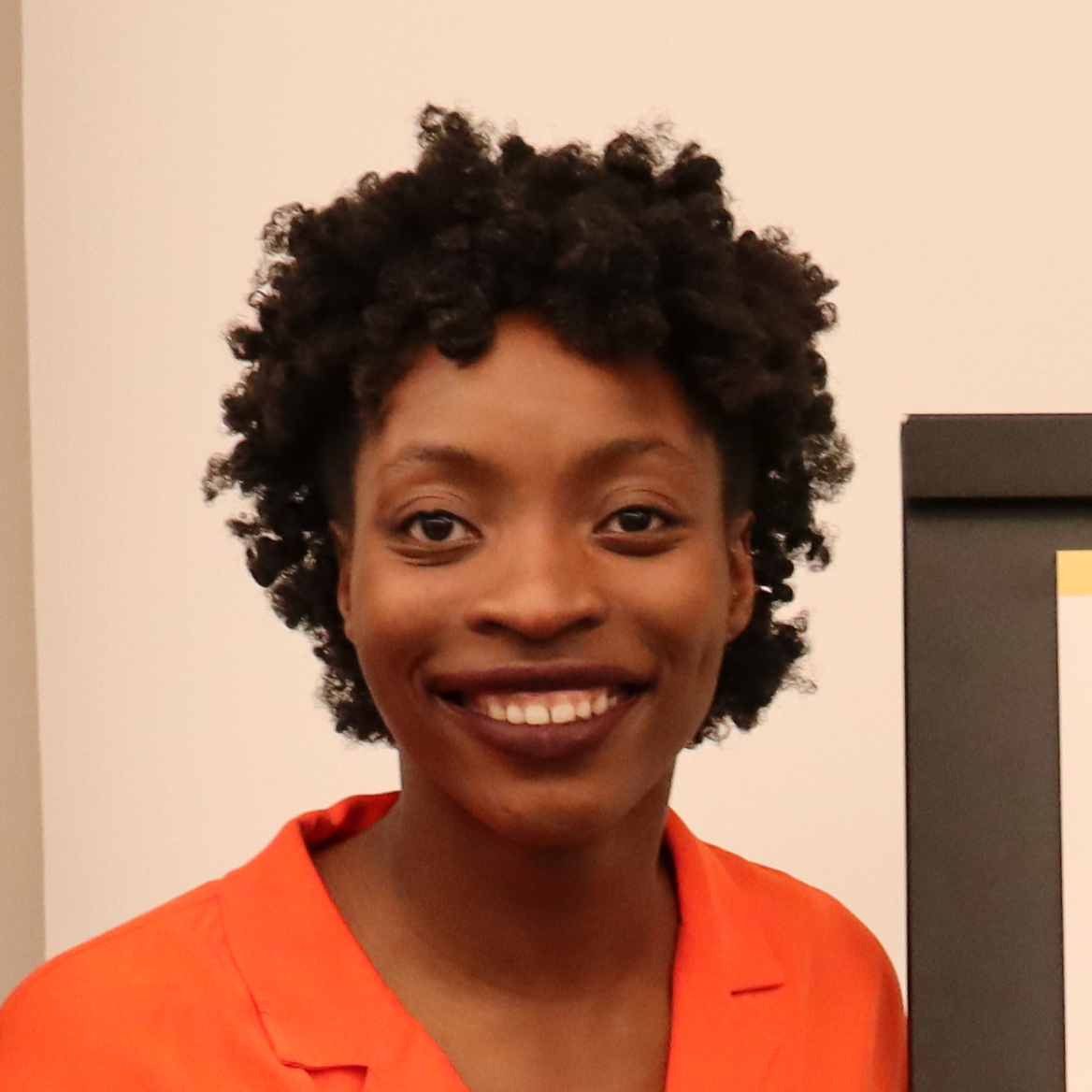 Eanimi Agube, grad 2023
First job after graduation: 
Planning and Development Intern, County of Wetaskiwin
"SCARP has truly been a transformative journey for me, opening doors to the captivating realm of urban planning. Throughout my time with SCARP, I dedicated myself to finding the paths in which my interests lie and where I could make the most impact in this dynamic field. During these two years, I have had the opportunity to meet people from many places, who have shared knowledge of their lived experiences that I continue to carry along with me as I start a career. Undoubtedly, SCARP stands out as the ultimate hub to delve into the multifaceted world of planning. The swift passage of two years was filled with invaluable insights, cherished moments, and lasting camaraderie."
Image
William Canero, grad 2022
First job after graduation: 
Systems Change Coordinator, Collingwood Neighbourhood House Society
"PLAN425: Urban Issues and Concepts, articulated everything I had come to identify as issues in public policy and was the driving force to apply for my master's degree in Community and Regional Planning​​​. Justice, Equity, and Inclusion appear in various facets of urban planning, and I wanted to learn more about what needs my community had."
Tadayori Nakao, class of 2019
First job after graduation: 
Deputy Director, Ministry of Land, Infrastructure, Transport and Tourism, Japan
Now First Secretary, Embassy of Japan in Malaysia
"The way I learned in MCRP courses and exercised in the planning studio has been instrumental to actual policymaking situations today. SCARP also allowed me to deepen technical knowledge and develop research skills in transportation planning. Those skills have been useful to my work after graduation."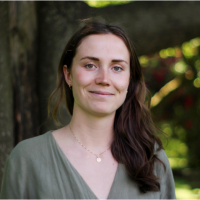 Jean Roe, class of 2020
First job after graduation:
Planner,
MODUS Planning, Design & Engagement
"SCARP equipped me with values, curiosity, and skills to embark on a career path as a planner. My learnings at grad school, from urban design theory and Indigenous community planning practices, to engagement techniques and policy best practice, helps me daily at work. I'll also always be grateful for the people I met while at SCARP -- many of whom are now my colleagues and close friends."
Dawn Smith, class of 2021
First job after graduation: 
Policy Analyst (now Sr Policy Analyst), BC Public Service 
"MCRP's Indigenous Community Planning Program taught the skills and insights I needed to take up my work to decolonize planning, and support other non-Indigenous professionals in putting our labour and minds to meeting the challenge of reconciliation. I'm proud of my time at SCARP, and the path that it has put me on in the public service."
Tyler Tichenor, class of 2022
First job after graduation:
Pre-Development Planner, New York Department of Housing Preservation and Development
"There is definitely a lively and honestly accessible planning community in Vancouver. SCARP helps connect you with that professional community. You have the opportunity to see what all the world of planning has to offer and decide what it is you are really passionate about."
Please review all information on requirements before you proceed here.
Minimum Admission Requirements
Please note the following required information:
Applicants are required to scan and upload digital copies of all official transcripts, including transcripts for study abroad semesters, non-degree studies, or credential programs. 
Please ensure that the uploaded documents are official transcripts and include a transcript key. (Transcript keys are often printed on the reverse sides of official transcripts.) 
Grade reports, marking sheets, and transcripts marked "unofficial" are not acceptable and will not be considered for review. 
Degree certificates are required only if the degree conferral is not listed on the transcript. 
Transcripts in a language other than English or French must be accompanied by certified translations. If applicable, transcripts that do not have an indication of the date the degree was conferred must be accompanied by a degree certificate (and translation, if appropriate).
Uploaded transcripts should be in PDF format, with each transcript complied as one PDF document. Include only one copy of the transcript key. Any additional or extraneous documents will be excluded from the final application file.
The uploaded copies of official transcripts are considered "unofficial documents". We use the unofficial documents to evaluate applicants and make conditional offers of admission. 
Please note that applicants are not required to send hardcopies of official transcripts to the School of Community and Regional Planning office at the time of application.
For more information, please visit the UBC Faculty of Graduate and Postdoctoral Studies sections on Canadian Official Transcripts or International Official Transcripts.
GRE-Graduate Record Exam (General Test)
The Graduate Record Exam (GRE) is not mandatory, and is only recommended in situations where an applicant's GPA is close to the minimum and does not reflect the applicant's true academic potential. GRE scores show students' level of reasoning skills, critical thinking and the ability to communicate in writing which provides us with additional information about the likelihood of a student's success in graduate school.
The GRE is particularly helpful in situations where applicants do not have undergraduate grades (because their program may have been ungraded), or if there are obvious gaps in an applicant's academic record. A strong GRE score will provide the admissions committee with another data point to consider academic ability.
The GRE is widely required for graduate school applications throughout North America. We urge applicants to carefully review the guidebook that comes with the test application. It illustrates the kinds of questions on the test and helps the student practice for the test. Please see the GRE website.
Submission of GRE test scores must be followed in accordance to the instructions outlined by the UBC Faculty of Graduate and Postdoctoral Studies.
Evidence of English Language Proficiency
Standardized test of English language proficiency is required unless the previous post-secondary degree is from a university where the primary language of instruction was English. 
To be eligible for admission, applicants must meet the following minimum scores:
TOEFL: 
Overall score of 100 or higher
Reading & Listening: Score of 22 or higher
Writing & Speaking: Score of 21 or higher
 IELTS (academic only):
Overall score of at least 7.0
Reading, Writing, Listening, & Speaking: Score of 6.5 or higher
Submission of test scores must be followed in accordance to the instructions outlined by the UBC Faculty of Graduate and Postdoctoral Studies here. 
More information on these tests can be obtained from their websites: TOEFL | IELTS.
Statement of Interest, Planning Areas, & Concentrations
Applicants to the Master of Community and Regional Planning (MCRP) program must prepare and submit a 600-word Statement of Interest. This will help the Admissions Committee assess whether your objectives can be satisfied by the School of Community and Regional Planning (SCARP). We recommend you provide this statement to your referees in preparation for submitting your MCRP application.
Your Statement of Interest should outline:
Your interest in planning and why you have chosen it as a career
Any previous experience that has influenced your decision to pursue a planning career (e.g., employment and/or volunteer experiences, academic background, conferences attended, etc.)
Why you have chosen the School of Community and Regional Planning, in particular, for your graduate planning education
Any other background information you feel is pertinent
PLANNING AREAS
In developing your Statement of Interest, please think about and discuss what particular planning areas you are most interested in. These can include, but are not limited to:
Community development
Urban design
Housing
Food systems planning
Natural resource development and planning
Social justice and environmental equity
International and urban development planning
Transportation planning and policy
Ecological planning
Health and the built environment
Land use and environmental policy
Sustainable and smart growth planning
Community resilience and disaster management planning
Planning law
As examples of possible areas of focus, recent graduates' professional projects have incorporated the following planning topics:
Transit-oriented development and neighbourhood design
Public space design
Community resilience and disaster planning
Participatory urban design
Climate adaptation planning
Food systems and social justice
First Nations community planning
Affordable housing design and development
Developing high-density family-friendly housing
Planning for non-motorized transportation infrastructure
Cultural planning and historic preservation
International sustainable community and economic development
CONCENTRATIONS
The School of Community and Regional Planning also offers a concentration with its own required courses and program of study: Indigenous Community Planning. If you are interested in pursuing one of these concentrations, please include this information in your Statement of Interest.
Each applicant must submit a resume detailing educational background, work and/or volunteer experience, publications (if any), and any academic or professional awards earned. Please include any travel experience.
Exactly three references are required for the application. Additional references will not be considered as part of the final application file.
References should be from individuals who can assess your academic or professional qualifications and your communication skills. In most cases, at least two references should be academic. If you have been away from school for several years, all references may be from non-academics who are capable of assessing your professional and, if possible, your potential academic performance. Applicants are responsible for ensuring that their references submit documentation by the deadlines specified.The reference deadline is 10 days after the application deadline. Contact references in advance of submitting an application to ensure they have adequate time to provide a letter. Reference letters may be addressed to the "MCRP Admissions Committee". 
Please note that an online application must be submitted before referees receive a request to provide a reference.
There are three possible formats for references: electronic references, paper letters of reference, and paper reference forms. SCARP strongly prefers that references utilize the electronic reference system in the online application to submit a letter of reference. Please note that the system is unable to accept e-mails from Hotmail, Yahoo, Gmail, MSN or other free e-mail accounts for referees. Letters should be in PDF format, on letterhead, with signature.
If using the electronic reference is not possible, please send paper letters of reference and reference forms to:  

School of Community and Regional Planning 
Faculty of Applied Science 
The University of British Columbia - Vancouver Campus   
433 - 6333 Memorial Road 
Vancouver, BC Canada V6T 1Z2
For more information, please visit the UBC Faculty of Graduate and Postdoctoral Studies section on Letters of Reference.
SCARP will assign you a faculty advisor, taking into account your particular interests, availability, and preferences. You're not required to contact potential advisors at the time of application.
All available faculty advisors are listed in the dropdown menu in the application. Please select three potential faculty members you'd be interested in working in your application. If you are applying to the Indigenous Community Planning (ICP) concentration, please only select Dr. Maggie Low. 
It is not possible to defer admission. If you are offered admission and decline or if you are offered admission but do not register you may apply again by submitting a new application form and paying the fee. Your admission would be considered along with others applying for that year. Admission is not guaranteed.
Applicants selected by the MCRP Admissions Committee for consideration for admission will be invited to submit a video interview using automatic interview software conducted with videos and the applicant's webcam/phone camera in early March. After the submission of the video interviews, final admission decisions by the MCRP Admissions Committee will be made and offer letters will be sent in mid-March. 
Applicants admitted to the program will commence full-time studies in September. The School of Community and Regional Planning does not admit students at any other time of year. 
Other Frequently Asked Questions
Should I chose MCRP or a SCARP Research Masters?
 
MCRP
MAP/MScP
Number of students admitted annually
35-40
6-8
Credits required for degree completion
60
34
Core course requirement
18
10
Thesis/project
practicum report
12-credit thesis
Accreditations
Accredited by UBC, and by Canadian and American professional planning boards
Accredited by UBC
Other program requirements / information

Students develop a customized plan of coursework based on identified areas of interest, or request the Indigenous Community Planning concentration
Internship (3 credits)
Planning studio (6 credits)

Students identify a thesis topic prior to admission elective coursework is based on research interests and thesis topic, and is planned out in collaboration with their advisor. 
MAP/MScP students can access all elective courses available to MCRP students with the exception of core MCRP courses and studios reserved for MCRP students only. An exception can be made for students who want to audit Foundations of Planning Theory and History

Cross-benefits
Can lead to further research (through PhD)
Can lead to professional planning practice, and accreditation
Is it necessary to have a background in planning in order to apply to the MCRP?
No. The students admitted to the MCRP program come from a variety of backgrounds. It's not necessary to have a background in Planning or any particular field to be considered for the program. 
For example, here are the backgrounds of MCRP students from recent years:
MAJOR
Anthropology
Architecture & Urbanism
Development Studies
Environment & Development
Gender, Race, Sexuality & Social Justice
Environmental Earth Sciences
Geography
Geography & Environmental Studies
Geography & Urban Development Studies
History
Interdisciplinary Studies
Law
Knowledge Integration
Landscape Planning
Life Sciences
Marketing & Real Estate
Native Studies
Natural Resources Conservation
Mathematical Engineering
Management Information Systems & Marketing
Peace, Conflict & Justice
Political Science
Project Management
Psychology
Sustainable Studies
Urbanism
Urban Studies
PREVIOUS DEGREE EARNED
Bachelors of Architectural Studies
Bachelors of Arts
Bachelors of Arts (Honours)
Bachelors of Commerce
Bachelors of Environmental Design
Bachelors of Kinesiology
Bachelors of Knowledge Integration (Honours)
Bachelors of Science
Civil Engineering
Juris Doctor
Masters of Arts
Masters of Business Administration
Does the MCRP have a part-time option?
No. The MCRP is a 24 consecutive month full-time program.
Does the MCRP have graduate courses that can be done by distance or online?
No. SCARP does not offer any distance education or online courses.
How can I enhance my application?
Be sure your referees will write a strong letter of recommendation: The Faculty of Graduate and Postdoctoral Studies at UBC has a guide available to supervisors to assist them in writing strong letters of recommendation. Use this document as a guide to select your referees and to prepare them for writing a letter on your behalf. Strong letters of reference should provide specific examples of your demonstrated abilities.
Write a strong statement of intent. The MCRP admission page outlines the points to be included in your statement. Prepare your statement carefully.
Consider volunteering or finding a job shadow. If you don't have a lot of experience in the planning profession, consider volunteering with an organization or arrange a job shadow to get better insight. Use this experience to inform your statement of intent and include it on your resume.
If your GPA is close to the minimum, consider writing the GRE. Although the GRE is not required, if there are any obvious gaps in your academic record, it will provide the admissions committee with another data point to consider your academic potential.  
Can I receive feedback on my application if I am not admitted?
No. SCARP does not provide individualized feedback on applications. If you wish to strengthen your application to apply in a future year, please follow the guidance provided above in the "How can I enhance my application?" section.
What funding opportunities are available to applicants?
SCARP has limited funding for students entering the MCRP: a total of $30,000 in funding to be divided among several eligible students entering the first year of the MCRP Program. The MCRP Entrance Scholarship is a merit-based scholarship and is available to international and domestic students. Students do not apply for the MCRP award, recipients are notified with their admission letter. 
Award and other funding opportunities open to SCARP students are posted on the Student Funding and Awards page of the SCARP website.
The UBC Faculty of Graduate and Postdoctoral studies maintains a database of award opportunities open to UBC graduate students.
International students are encouraged to seek funding opportunities from their home countries.
Do I owe less money if I finish my program early?
The MCRP is a 24-month program. You will be billed in 6 installments over 24 months, even if you complete your program early.
Remember, once you graduate you're no longer a "student". Because of this, if you are receiving financial assistance from UBC, and you finish early, you will not have student status during your 6th installment and will not be able to access awards or loans to pay it.
What are the minimum GPA requirements for admission? 
SCARP adheres to the minimum academic requirements established by the UBC Faculty of Graduate and Postdoctoral Studies:
My application doesn't meet the minimum standards for admission. Can I still apply or will my application be disqualified?
SCARP welcomes all candidates that would succeed in and contribute to the program and the School. Generally, a brief explanation of why your application does not meet the minimum standards will justify to the admissions committee why they should consider your application. The admissions committee considers all applications as a whole, and does not automatically dismiss applications based on single criteria.
Applicants should note that admission to the MCRP is very competitive. Each year the number of applicants far exceeds the number of spaces available. Meeting the minimum standards of admission does not guarantee admission to the program.
The GRE is only recommended in situations where an applicant's GPA is close to the minimum and does not reflect the applicant's true academic potential. If there are any obvious gaps in an applicant's academic record, a strong GRE score will provide the admissions committee with another data point to consider academic ability.
My IELTS/TOEFL score does not meet SCARP's minimum requirements. Can I still apply or will my application be disqualified?
SCARP is obliged to require that all applicants meet the Faculty of Graduate and Postdoctoral Studies' English proficiency requirements.
SCARP has higher requirements than the UBC minimums for its degree programs. Although an application would not be rejected outright, not meeting the posted minimums for the IELTS or the TOEFL does place an applicant at a disadvantage. We encourage students who do not meet SCARP's minimum English proficiency scores to retake the test where possible.
SCARP welcomes all candidates that would succeed in and contribute to the program and the School. The admissions committee considers all applications as a whole and does not automatically dismiss applications based on single criteria.
There has been a change to my CV/resume since the application deadline, can I submit an updated version?
In fairness to all applicants, CV/resume changes will not be accepted after the document deadline in the application.
Can I change my reference?
Before the reference deadline, you can change your reference via the application portal.
After the reference deadline, you cannot change your reference.
Can I arrange to submit more than 3 references for my application?
In fairness to all applicants, we will only accept 3 letters of reference for an application.
When will I find out about the status of my application?
Generally, SCARP notifies successful candidates in mid-March, and throughout the month. All applicants are notified of their standing (declined admission or placement on the waitlist) in April.
Can I know my position on the waitlist?
The waitlist is not linear, but comprised of a pool of applicants. There are a number of factors that determine whether a waitlisted applicant will be offered admission. As a result, we are unable to comment on the likelihood waitlisted applicants will be offered admission.
We will notify all waitlisted applicants when the waitlist is closed and we are no longer considering making additional offers of admission.
How do I accept my offer of admission?
Accept your offer through the admissions portal. Contact grad.scarp@ubc.ca if you have any questions about the deadline to respond or conditions placed on your offer.
Where can I get my official acceptance letter?
Official acceptance letters (for records, study permits, etc.) are available through the application portal.
Will UBC mail an official acceptance letter to me?
No. Acceptance letters are available through the application portal.
When will I find out about funding opportunities?
SCARP notifies entrance award recipients with their acceptance letters. If funding becomes available, SCARP will notify successful candidates by email.
If you have inquiries regarding any of the below items, please contact the UBC Faculty of Graduate and Postdoctoral Studies: 
Application fees
Online application problems
Minimum academic requirements
Transcript requirements
Translations of transcripts
Letters of Reference
Submitting your Application 
Application schedule
Applications open: November 1
Applications close: January 15
Referee deadline: January 25
Procedure
The Admissions Committee considers many factors in making admissions decisions: academic preparation, academic capability, experience, and fit with the School.
Please note the following before you proceed:
SCARP has updated the course requirements for all future sessions of the MCRP program, in effect as of the 2022/2023 academic year. Please review the curriculum in this page's adjacent tabs.
Due to the volume of documents received we are unable to confirm receipt of documents by email or phone. Please check your online application regularly for updates.
Please review the information above carefully first.
If you're ready to apply for the next September intake, you may proceed: