Image

The benefits of being a SCARP student
Begin your career
UBC is ranked within the top 40 globally for graduate employability, measured in part by our alumni outcomes and employment, as well as our partnerships with employers. At UBC SCARP, you'll especially be introduced into a broader planning world:
If you're embarking into the world of professional planning, SCARP's professional programs will mark you as an internationally-accredited expert in the planning field. 
While we feel advanced education should be about far more than employability, we're proud to say that about 95% of our masters-level graduates secure planning-related employment within one year of graduation.  
What we teach provides future planning professionals with the knowledge, skills, and applied experiences to be the facilitators and leaders of positive change, which, when applied to a career in planning or as a community leader, is imperative to a thriving and resilient society. We teach the capacity to confront challenges of 21st century, always through a lens of equity and partnership.  
Opportunities and connections as a professional planner
If you choose the Master of Community and Regional Planning program, you'll be able to (and are recommended to!) register as a student member of the Planning Institute of BC, a membership-based professional organization with opportunities for professional practitioners in the planning field, students and others alike to join or get involved. 
This membership includes equivalent joint membership with the Canadian Institute of Planners, with benefits including free registration to seminars, subscriptions, and access to opportunities.
Some benefits include: 
Access to resources in the professional planning world
Networking opportunities with established professional planning practitioners
Equivalent joint membership with the Canadian Institute of Planners, with benefits including free registration to seminars, subscriptions, and access to opportunities
Upon graduation you'll also be able to apply as a Candidate member of PIBC, a roadway to becoming a Registered Professional Planner. The Professional Standards Board details the path to achieving your RPP (halfway down the page). Even during your degree, you can apply to become a student member, to build your professional network and benefit from their resources.  
UBC Library access
The library is one of those unsung heroes of any University, and an invaluable tool in the toolbelt of a student and a planner.
UBC Library is the second-largest research library in Canada and a high-ranking member of the Association of Research Libraries, and the Music, Art & Architecture Library houses the core planning collection and provides reference and instructional support, via the Architecture & Planning Liaison Librarian.
This resource will help you find community and regional planning related information including articles, books, standards, theses, images, videos, data and more; and Architecture and Planning Librarian Paula Farrar can help guide you in your search.
Due to the interdisciplinary nature of planning, SCARP research and teaching are also supported by collections and services in the Koerner Library (social sciences, government publications, data and statistics), Woodward Library (health, engineering, forestry and land & food systems), David Lam Library (business and transportation), Xwi7xwa Library (Indigenous scholarship) and Law Library.
Build your Masters degree in your vision
Beyond a core sequence based on what you need to know as a planner in a changing world, you'll customize your degree to your own interests and aspirations.  
Choose your own locus of courses to craft your particular lens into the world of planning 
If you chose the Masters of Community and Regional Planning program, you could choose to go further in depth with a lens into Indigenous communities, priorities, and partnership experience with SCARP's Indigenous Community Planning concentration 
If you have an independent project in the works or your own unique inquiry, design your own SCARP course, outline, and milestones, for 3 credits in our Directed Studies course (PLAN 550A / PLAN 550B) 
SCARP has inspired generations of scholars and practitioners in the field of planning. Our programs are both intensive and generalist, and encourage critical thinking and community engagement. Much of SCARP's education is community-engaged, increasingly indigenized, and with an increasingly international perspective.  
SCARP strives to: 
Teach in parallel to the best practices you'll hone as a planner, such as engagement and facilitation 
Incorporate into curriculum educational experiences that are learner-centred, community-engaged, and transformative — in effect, engaging you as partners in learning and teaching 
Engage student curiosity and initiative with hands-on modules, where experiential learning is central to your development 
A crucial part of planning is network-building, and this starts at the very beginning of your journey. Your close partnerships in student groups, mentor/protégé relationships, and in real-world projects won't just teach you indispensable skills, but represent the beginning of the network you build throughout your life. You will be remembered for your achievements right from the start, and the matrix of partnerships that will define your achievements begins here at SCARP.  
Learn more about SCARP's programs and courses
SCARP has courses and programs at the undergraduate, Masters, and PhD level, as well as some special summer offerings for students visiting from abroad. 
Students and student life
Who joins SCARP? What support structures exist? What programs does the School offer and what student-led initiatives and opportunities exist?
Some words about SCARP and UBC from students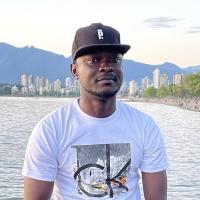 "[UBC is] one of the world's renowned educational institutions... and the most international university in North America- where you can learn and network with scholars from diverse backgrounds across the globe."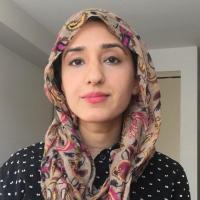 "The SCARP faculty's broad research expertise and wide geographical focus, extending to South Asia, was a key influence in my decision to apply here given my keen interest in planning and development in countries of the Global South... The wide diversity of Schools and Departments [at UBC] is highly attractive for a student of community and regional planning like myself, since planning is essentially a multi-disciplinary field benefiting greatly from specialized knowledge in other disciplines."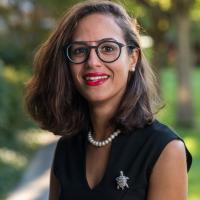 "The ethics and values that SCARP holds and has held in the past align with mine in terms of social justice, poverty alleviation, and equity advocacy. Professors at SCARP are known throughout the world for their work on urban development, international development, and advocacy for better and more equitable cities. Also, as a North African Muslim woman, I was convinced that I would thrive in a department as diverse and inclusive as SCARP."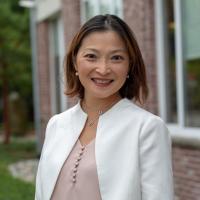 "I am so grateful to be rooted at SCARP, highly regarded as a giant among North American planning schools for its social and community planning focus. I have benefitted much from SCARP's forward-looking lens, its embrace of stakeholder partnerships across different sectors and its relentless pursuit for social change, justice and inclusivity – inspiring me to likewise be a warrior in these causes."
See also: