James Connolly
MSc, PhD (Columbia)
Assistant Professor, Bachelor of Urban Studies Co-Director
James Connolly joined SCARP as an Assistant Professor in fall 2020, and has also been Co-Director of the Barcelona Lab for Urban Environmental Justice and Sustainability (BCNUEJ) at the Universitat Autònoma de Barcelona (UAB), Spain since 2016. During his time in residence at the Universitat Autònoma de Barcelona, James was awarded the distinguished Juan de la Cierva Incorporación research fellowship by the Spanish Government; his research was supported by the European Commission; and he served as affiliated researcher with the Institut Hospital del Mar d'Investigacions Mèdiques (IMIM).
Before beginning his current positions, he was Assistant Professor of Urban Policy at Northeastern University in Boston, USA, where he was awarded the Northeastern Humanities Center Fellowship. Prior to that, he earned his Ph.D. in urban planning at Columbia University where his research on planning institutions was supported by a fellowship from the United States Department of Housing and Urban Development. In the past, he also worked as a staff researcher at the Earth Institute's Center for International Earth Science Information Network (CIESIN) and the Spatial Information Design Lab.
James' work focuses on how urban planning and policy serves as an arena for addressing social-ecological conflicts in cities. In his research, he uses mixed-methods that combine quantitative spatial analyses with qualitative approaches to understanding how people shape and perceive the city.
His current research agenda examines three issues. First, he is part of a team analyzing the extent and causes of green gentrification in 40 cities across Canada, the USA, and Europe. Second, he is studying social-ecological coalitions and conflicts within the politics of urban climate transformations in California and elsewhere. Third, he has a developing project focused on the "riskscapes" experienced by residentially displaced urban residents. In all, his research and teaching proceeds from the conviction that if social and ecological goals are not considered in tandem, then in the long run urban development interventions will likely do more harm than good.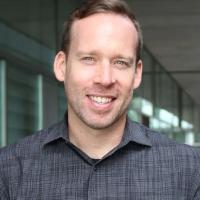 Affiliations
Barcelona Lab for Urban Environmental Justice and Sustainability
Research and Specialties
Conflict in social-ecological urban contexts
Urban greening
Urban infrastructure
Urban institutional change