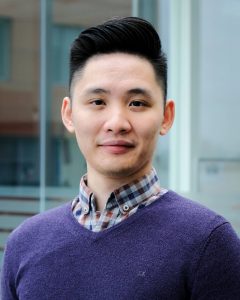 In recent years especially, UBC has recognized mental health and mental health resources as a fundamental need. UBC and the Faculty of Applied Science have a comprehensive infrastructure to help UBC students feel more supported.
To this end, there's news from the Faculty of Applied Science, who has welcomed an embedded counsellor, Gordon Lai. This position is dedicated to provide support to students enrolled in programs at any APSC school, including SCARP, and at all academic levels. This role aims to provide direct one-to-one support for students, whether through a short or ongoing counselling relationship, as well as deliver well-being programs for the faculty.
Gordon Lai is an alumni of UBC and has previously worked at other post-secondary institutions providing counselling support to students. He is excited to support our students in their academic and personal success.
To book an appointment with Gordon, call counselling services at 604-822-3811 and indicate that you are an APSC student. If you are feeling persistently stressed, anxious, sad, or have feelings of being overwhelmed, reach out to counselling services to book an appointment.
A reminder of some mental health resources available to students
Wellness Centre: At the Wellness Centre, talk with a trained student for tips and resources on stress, study tips, or navigating university life
Counselling Services: If you're feeling persistently stressed, anxious, or sad, make an appointment with a Wellness Advisor
Student Health Services: Visit a doctor, nurse, or other medical professional on campus
Crisis Support: Reach out for immediate help if you or someone else is in danger, or at risk of harming yourself or others
Urgent Care, UBC Hospital: 2211 Wesbrook Mall (8am – 10pm). Urgent care or go to the nearest hospital emergency department.
Sunday, December 19, 2021