UBC is a research leader in several areas.

The QS World University Rankings has determined UBC:
Ranks in the top 40 universities in the world
Ranks third in the world for its overall impact on sustainability:
fourth for our environmental impact, and second in the world for our social impact.
UBC SCARP is leading many conversations in the Planning field. Take a look: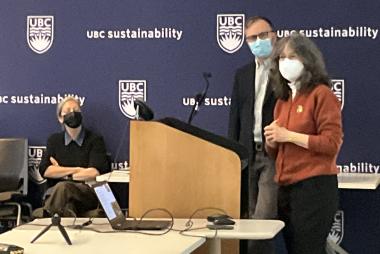 Today's world represents unprecedented challenges, but also renewed momentum for transformative change. SCARP researchers seek not to extract knowledge but to create it in partnership with communities and to share it broadly for the well-being of all populations.
SCARP students achieve extraordinary insight and professional work well before graduation. Many SCARP projects are not simulated challenges, but real partnerships in the community that tackle real-world problems.
SCARP proudly maintains strong relationships and interdisciplinary partnerships in the community, to create transformative projects in service of the larger community and inform a more equitable planning lens. We invite members of the community to join our network.