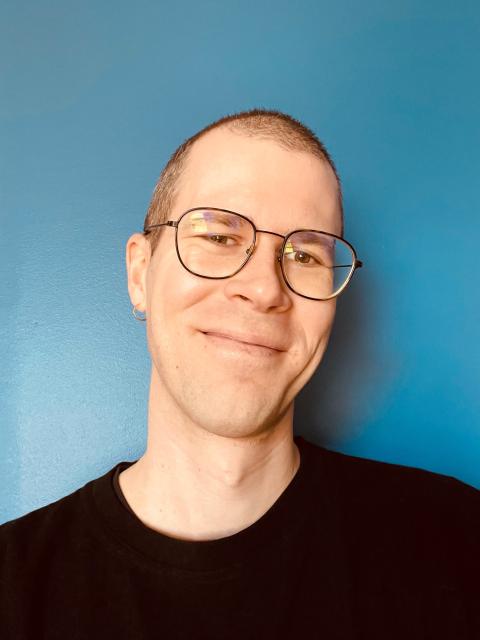 We are proud to now announce that Dr. Andrew Binet has now accepted an offer to join SCARP's growing faculty team, and will be joining us in July 2023!
The School has been abuzz this past year with this new initiative of faculty growth, as we have sought experts in sub-fields, accomplished scholars, and transformationally insightful minds. Dr. Binet, already accomplished in their field, is no exception. So far, we've brought in Professor Kelly Clifton, Assistant Professor Holly Caggiano, and Assistant Professor Kuni Kamizaki.
Most recently, SCARP set out to find someone with particular expertise in community-engaged research and learning as the basis for transformative change, linked to a field related to urban studies.
Now, it is our privilege to welcome Andrew to our team of cutting-edge planning scholars.
About Binet's research inquiries
Andrew Binet has a strong track record building and leading innovative mixed-methods Participatory Action Research (PAR) studies, and is committed to expanding the practice of community-engaged research in the planning field. They use PAR to collaborate with community members, to ask answer and act on research questions that matter to them.
Their personal research interests lie at the intersection of planning and health equity, and concern how processes of urban change shape the work of care and social reproduction, and how planning for care can advance health equity. Binet has a transdisciplinary lens about care and health equity as planning priorities, cutting across domains like housing, transit, and economic development.
Binet has worked to expand the ways we understand the experience of urban development, especially in terms of its impacts on people's abilities to do the things in life that are most important to them, and to live in accordance with their values.
They also have practical experience conducting participatory community health needs assessments and developing community health plans in collaboration with labor unions in New York and Massachusetts.
I felt like planners should be taking matters of care more seriously, felt motivated to help develop the conversation about care in planning, and felt intellectually inspird by the history of feminist scholarly engagement with the topic. So, off I went.
More about Dr. Binet
Andrew was born and grew up in Toronto. They've lived in the U.S.A. for the past 10 years, between Boston, MA and Columbus, OH.
They got their MCP and PhD in MIT's Department of Urban Studies and Planning, where they're also now wrapping up their postdoc.
They say they like listening to music, reading, cooking, biking, gardening, and just generally being outdoors!
A few recent accomplishments
Andrew and fellow researchers, at an event regarding collaborative data analysis SOURCE
For the past 8 years, Andrew has proudly co-led the Healthy Neighborhoods Study, a longitudinal Participatory Action Research project exploring the relationship between urban development and community health in nine rapidly-gentrifying Boston-area neighborhoods.
Learn more:
They also won the 2022 Barclay Gibbs Jones Award for Best Dissertation in Planning from the Association of Collegiate Schools of Planning. Their winning paper, "Making the City Livable: Caregiving and Health in Gentrifying Boston", was produced in conjunction with a Community Advisory Committee, and connects care, planning, and community health.
At UBC, I hope to continue to conduct action-oriented research that promotes diverse forms of knowledge and equitably redistributes power in knowledge production.
Andrew joins us as of July this year. We look forward to welcoming them as they arrive!